Sharper Image RC Robotic Battle Spacebot
Sharper Image RC Robotic Battle Spacebot
Product Code: 190587122926-N
Availability:In stock
Have a question?
Size chart
Because our products come to us in varying condition from a wide range of suppliers, all of our products are tagged with a condition tag. We try our best to screen every product and convey its condition as follows:
NEW : All parts are present and in the manufacurers original packaging. These may have been opened.
LIKE NEW : The item shows liitle or no use, but may not be in the original box and may be missing manuals and accessories that are not critical to the items operation.
USED :  Similar to LIKE NEW, but it is obvious that the item has had considerable use, but is still in good condition.
AS IS : We encourage our customers to thuroughly inspect the item before purchase. In many cases there are issues that may impact the functionality of the item.
Free Shipping, Fast Delivery, and Satisfaction Guaranteed!
New Sharper Image RC Robotic Battle Spacebot, FREE SHIPPING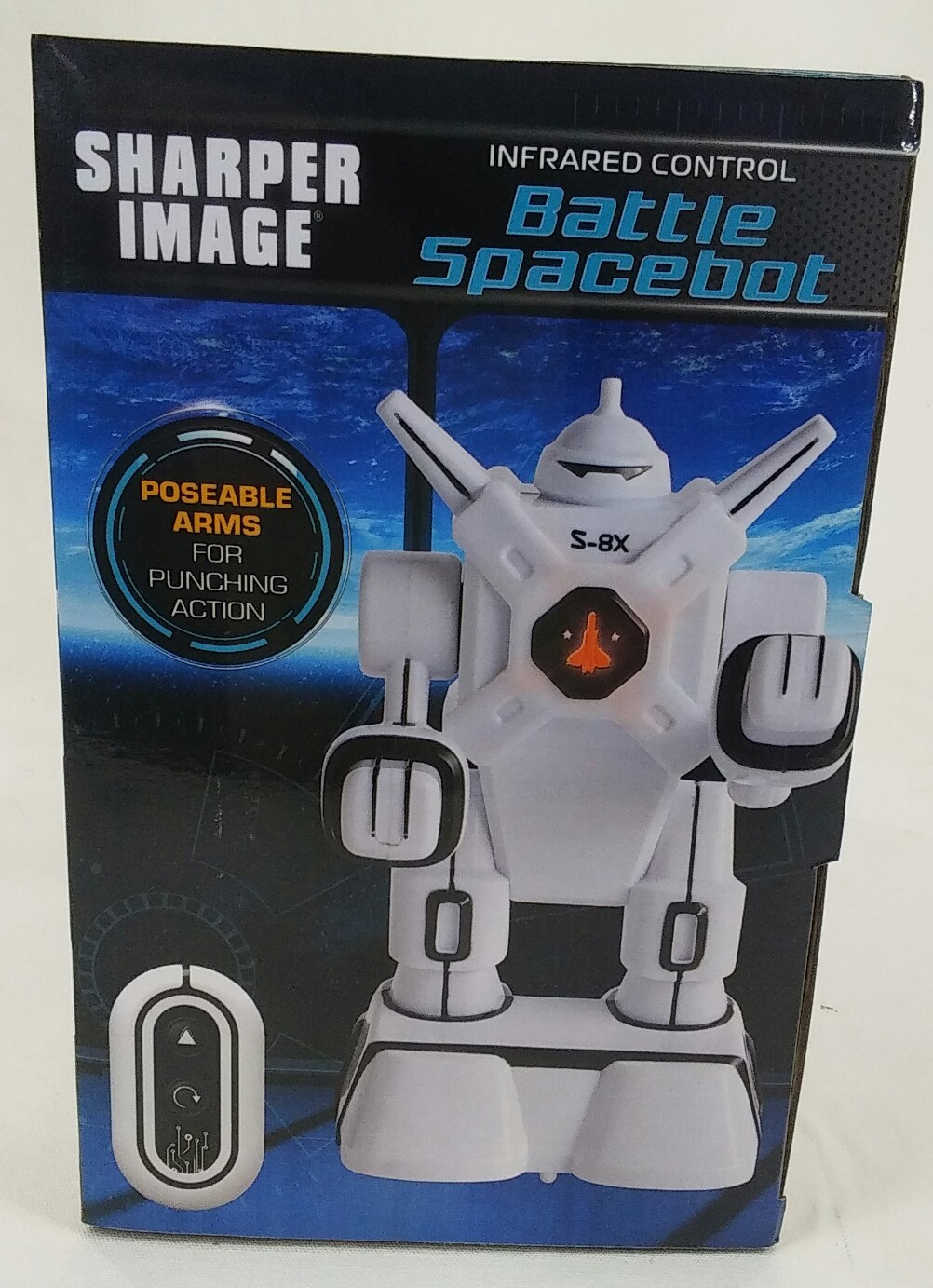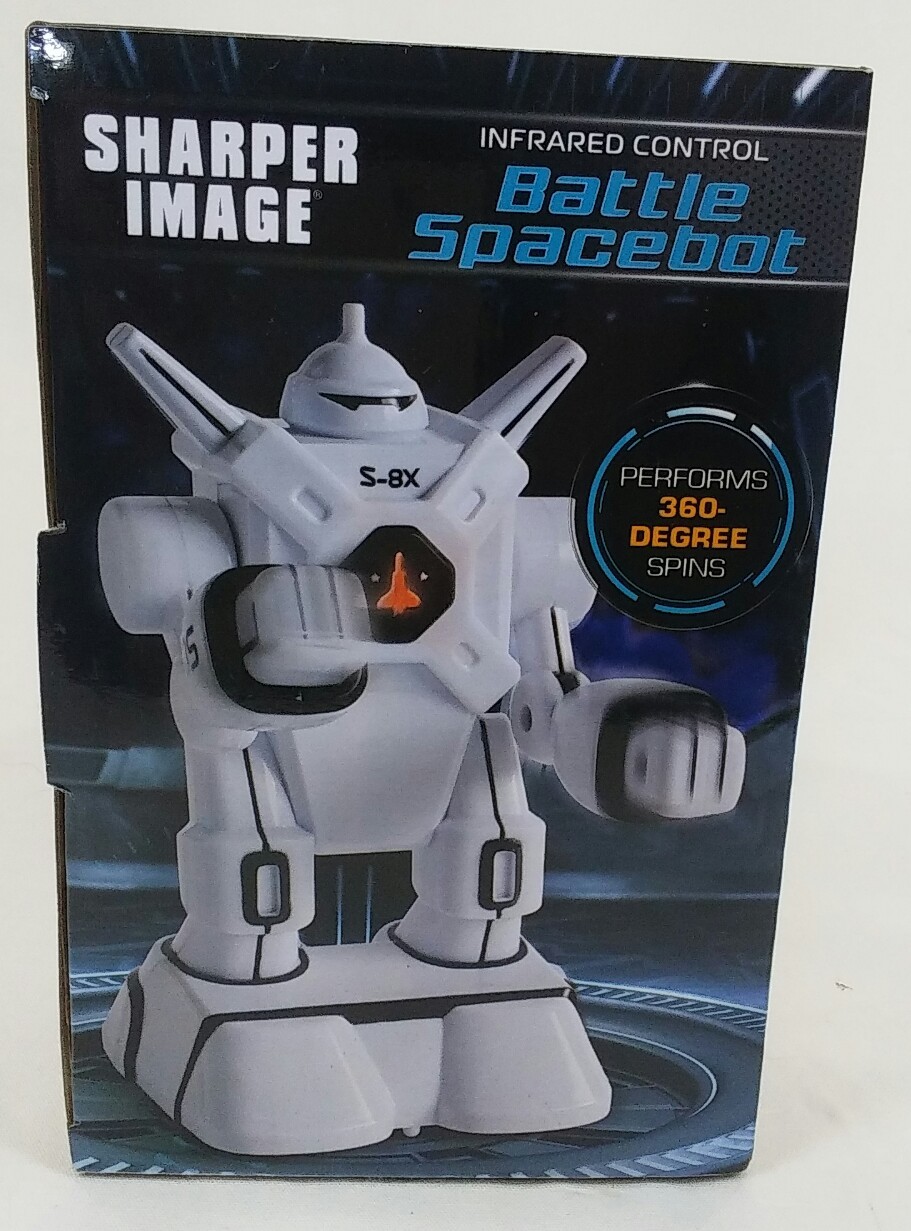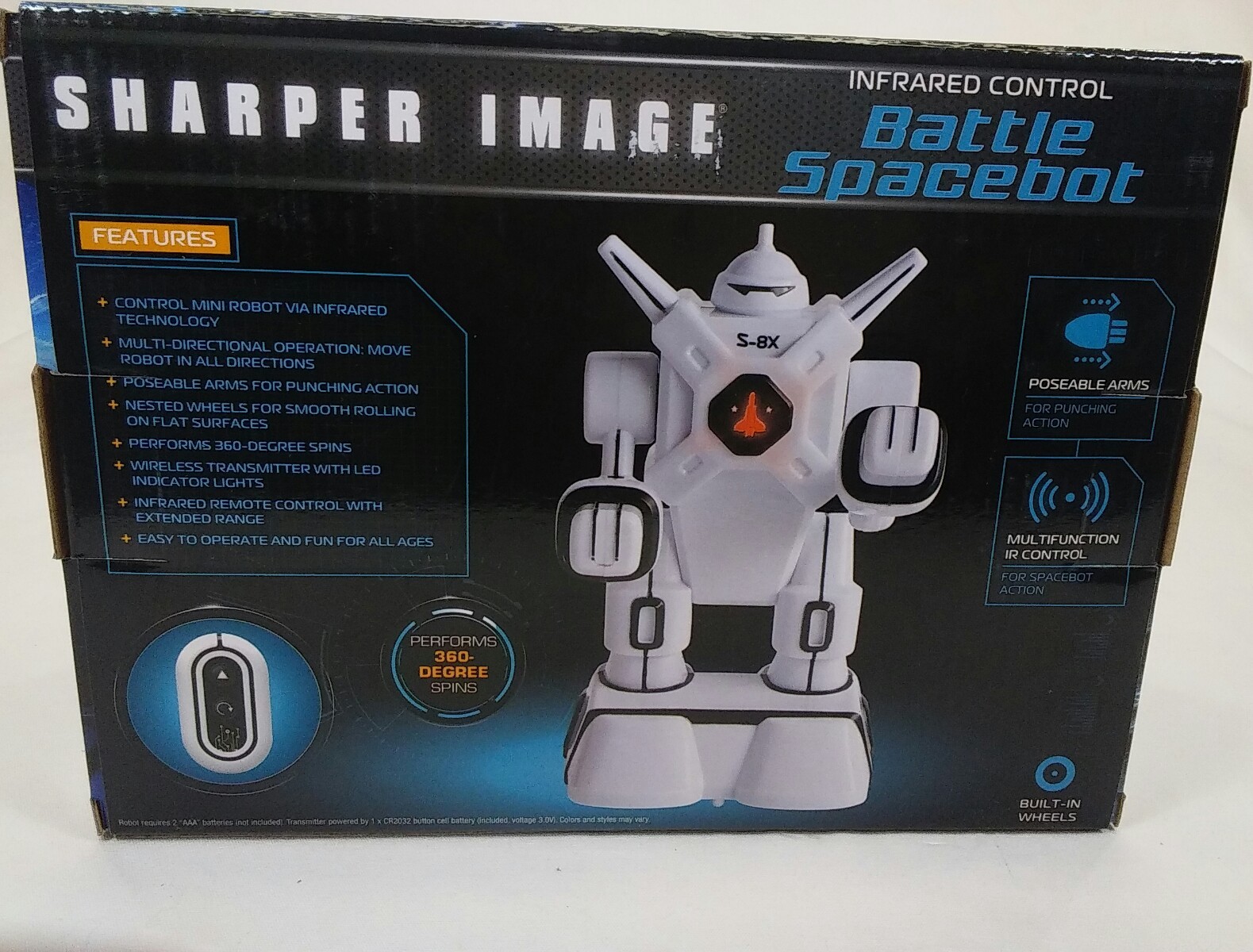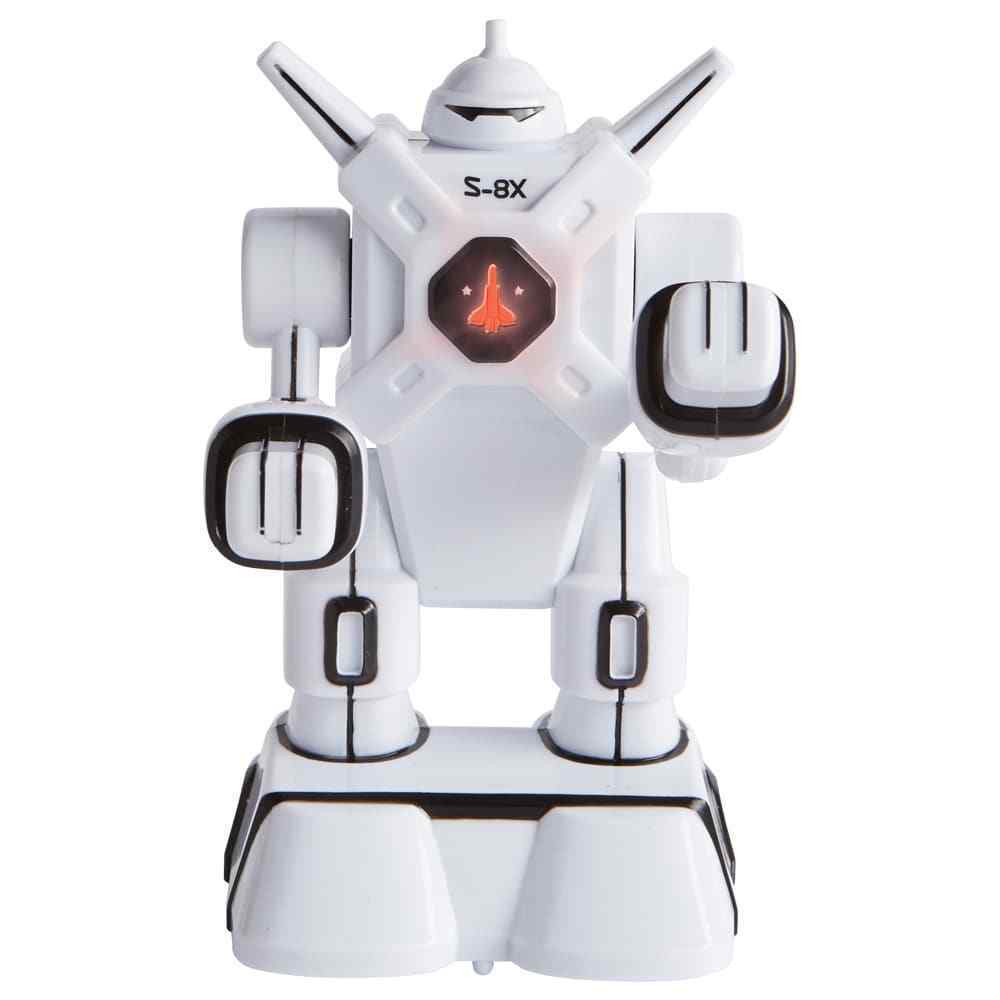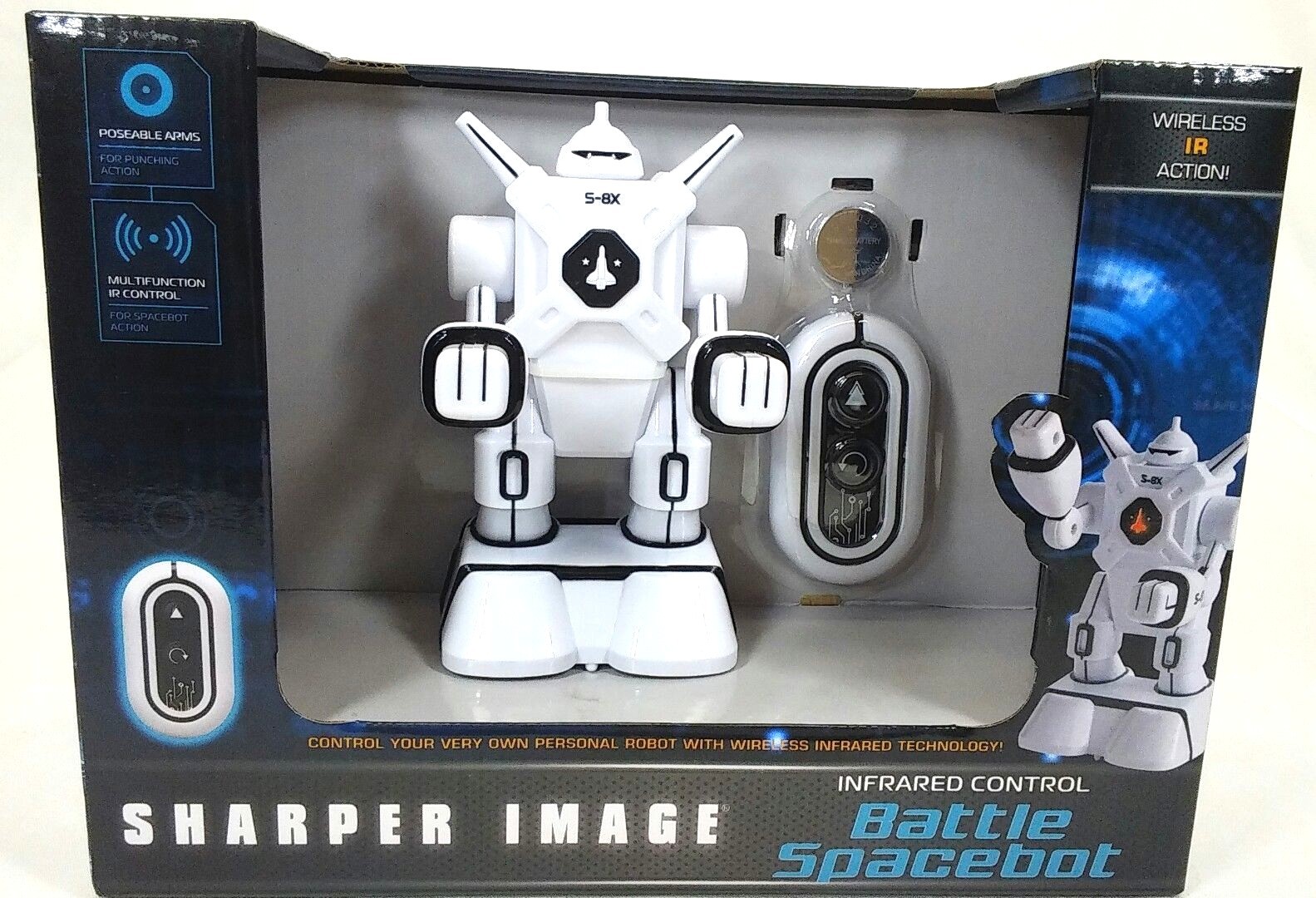 Control mini robot via infrared technology multi-directional operation move robot in all directions poseable arms for punching action muscled wheels for smooth rolling on flat surfaces performs 360 degree spins wireless transmitter with LED indicator lights infrared remote control with extended range easy to operate and fun for all ages
Payment
Credit Cards: We can only ship to addresses that are noted with your credit card account.
PayPal: We prefer to ship to confirmed addresses.
We do not accept PayPal payments from accounts outside the USA.
When necessary, we may contact you via Direct Message or telephone to obtain additional verification.
Shipping
Our goal is to ship within 1 business day after receiving payment. Please be aware that we do not ship out on Sundays or Holidays due to the Post Office being closed.
We do not ship to APO or FPO address
Orders shipping to PR/HI/AK Will have a longer process time to ship order
We offer our customer's a 30 day return as outlined in ebay's return policies
Returned packages without proper RMA demarcations will be refused by our warehouse and returned to you. Customers who refuse a delivery, will be subject to charges for return shipping to us. If the item was advertised as Free Shipping, then we will charge the amount of shipping as determined by Our Shipping Station .
Return Shipping - We do not reimburse any return shipping cost.
Defective Item - An item that was discovered to be defective upon receipt can be replaced with the same model only.
If an item you received is defective, we will replace the item with a new one, however we do not cover or reimburse the shipping cost for returning defective merchandise back to our store. We will ship the replacement product to you at our cost.
Replacement - We will send a product replacement after the authorized return has completed our receiving/inspection process. The replacement will ship within one business days following our receipt of your return. Please allow additional processing time after Holidays. Although it is our goal to ship a replacement as quickly as possible, we do not send replacements before we receive and inspect the returned merchandise.
All returns must be packed with all contents which came with the original package including, cables, software, plastic and cardboard packaging, and unregistered warranty card.
Contact us via ebay with any questions, returns, or concerns. Our customer support team is available Monday through Friday 10:00AM to 6:00PM (PST).
eBay