Feit Electric LED 1080P HD Smart Flood Security Light
-31%
Feit Electric LED 1080P HD Smart Flood Security Light
Product Code: 017801737813-N
Availability:Out of stock
Have a question?
Size chart
Because our products come to us in varying condition from a wide range of suppliers, all of our products are tagged with a condition tag. We try our best to screen every product and convey its condition as follows:
NEW : All parts are present and in the manufacturer's original packaging. These may have been opened. (Usually due to quality inspection)
LIKE NEW : The item shows little or no use, but may not be in the original box and may be missing manuals and accessories that are not critical to the items operation. These items have been tested and inspected.
AS IS : The item definitely shows previous use and/or may have issues that impact the functionality of the item. We encourage our customers to inspect the item before purchasing. A customer service representative will be happy to send any information and pictures. 
A Smarter Home Security Light with No Monthly Fees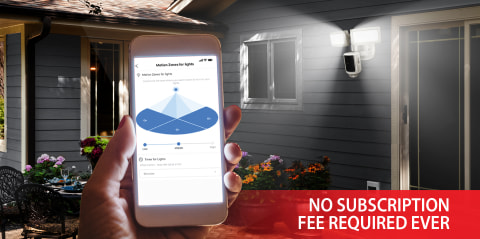 Key Features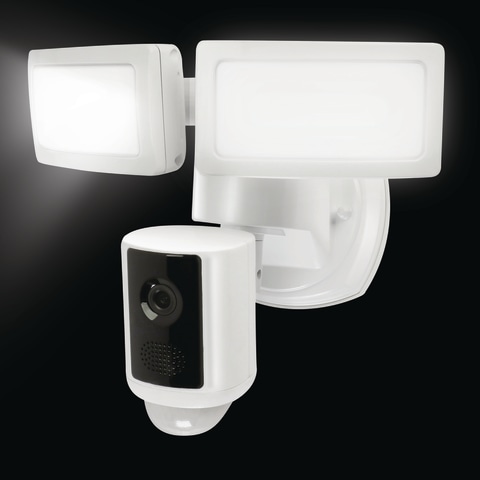 Extra Bright for Real Security
Bright high-performance LEDs deliver 3000 lumens of light.   The dependable outdoor flood light fixture provides up to 50,000 hours of reliable illumination.  The two light heads that can be angled and adjusted to shine light where you need it most. 
Always Records in HD Video to Included SD Card
On-board SD card allows you to always record (up to 128GB and 13 days of continuous recording) in 1080P high definition even if Wi-Fi is down. You can retrieve the video 24/7 using your mobile device.
Control Lights with Voice Commands
Works with Google Assistant, Alexa or Siri Shortcuts. Enjoy the convenience of hands-free operation, managing your outdoor lights without touching a light switch. Turn fixtures on/off and dim the lights using simple voice commands.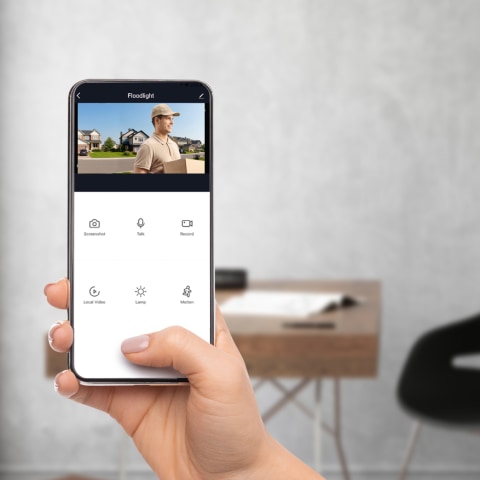 You're Always Home
Deter or welcome visitors from anywhere as long as you have a mobile device. Talkback to people & sound the 100-decibel siren to scare off intruders, while the powerful lights leave no dark corners to hide.
Protect What Matters Most Without the Fees
Pay for just the price of the hardware, and all of the high-performance security features are included. Capture and store video that is accessible 24/7 via the free mobile app. No additional subscription fees are required ever.
Security in the Palm of Your Hands
Receive push notifications when activity is detected up to 32ft and 270 degrees using the customizable advanced motion detection features. Take action if needed. Capture stills and review video, talkback or sound the siren all from your mobile device.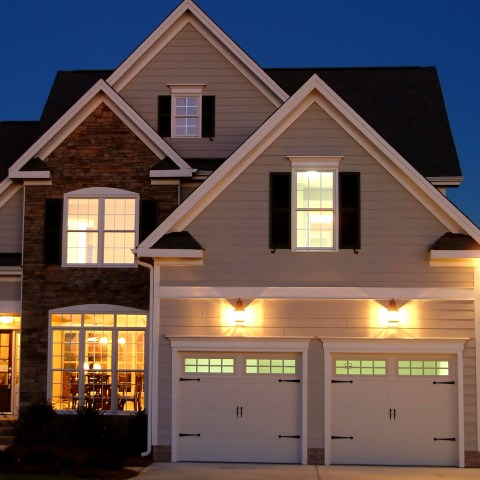 Enjoy Peace of Mind
Use your Feit Electric smart app to schedule your light fixture to automatically switch on and off when you're home or away to help deter unwanted visitors and set your mind at ease. Never come home to a dark house, customize lights to go on just in time to welcome you home.
About Feit Electric
Founded and headquartered in California, Feit Electric is celebrating over 40 years as a leading global lighting manufacturer. An innovator in energy efficient lighting, Feit offers a broad portfolio of bulbs, fixtures, string lights and other lighting solutions.